Bio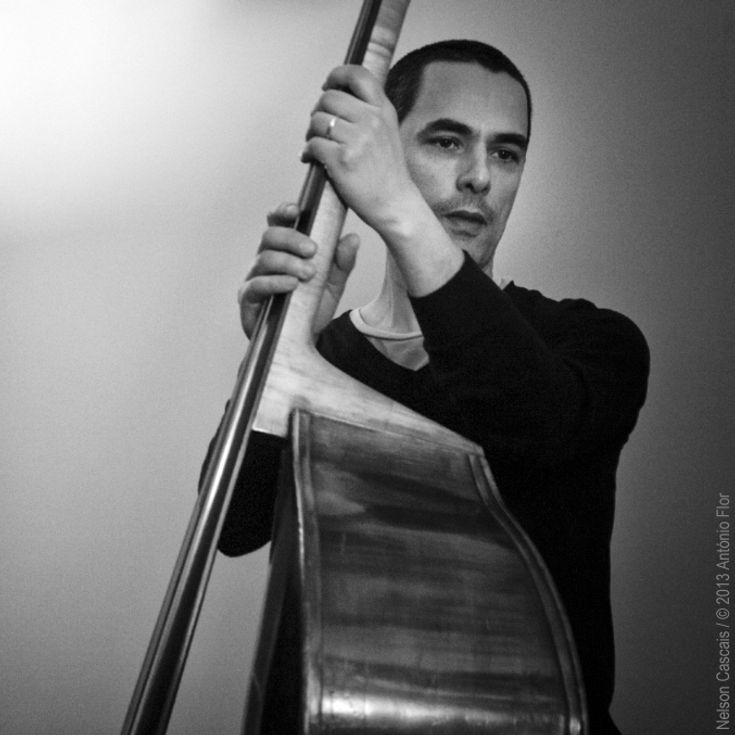 Much more than a double bass player, Nelson Cascais established himself - with the release of five albums under his name - as a composer with a personal and consistent idea regarding the music he performs.
A major musician of the European scene, Nelson Cascais has already teamed up with Aaron Goldberg, David Binney, Logan Richardson, Ben Van Gelder, Rick Margitza, John Ellis, Mark alban Lotz, António Faraó, Brad Shepik, Maria Schneider, Matt Renzi, Avishai Cohen, Maria João, Mário Laginha, Salvador Sobral, Bernardo Sassetti, Perico Sambeat, Dave O ́Higgins, André Fernandes, João Paulo Esteves da Silva, Ricardo Toscano, Jesus Santandreu, Jerome Richardson, Dave Schnitter, Orquestra de Jazz de Matosinhos, Abe Rabade, Jesse Davis, Igor Trekusov, Jarmo Savoleinen, Ivan Padduart, Sara Serpa, Benny Lackner, Markku Ounaskari, Jarmo Savolainen, among many others.
With some of them Cascais founded the perfect teams for his projects and just the mentioning of their names is a guarantee of quality.
Pursuing an open, wide influenced, adventurous and challenging music Nelson has been composing for small and large ensembles, from his quintet recordings on "Cyclope", "Nine Stories", "Guruka" and "The Golden Fish", "A Evolução da Forma" with a ten piece ensemble, and his most recent release "Remembrance: The Poetry of Emily Brontë".
Over the last two decades, he's been featured on more than 30 recordings and countless concerts around the world.
Nelson has a master´s degree in jazz performance from Escola Superior de Música de Lisboa where he has been teaching since 2008.